Supermarket Distribution.
Self Select installs a branded approved display unit into each store that suits the number of titles and copies to be displayed. These range from large multi-product displays to small single product units and come in a variety of colours depending on the store group
Copies are stocked and merchandised by uniformed SSD distributors ensuring copies are displayed properly and the stands are kept clean & tidy.
Shoppers can select from the range of different free publications on display. They will only pickup free titles that are relevant and of direct interest to them which leads to good levels of response to advertisers
---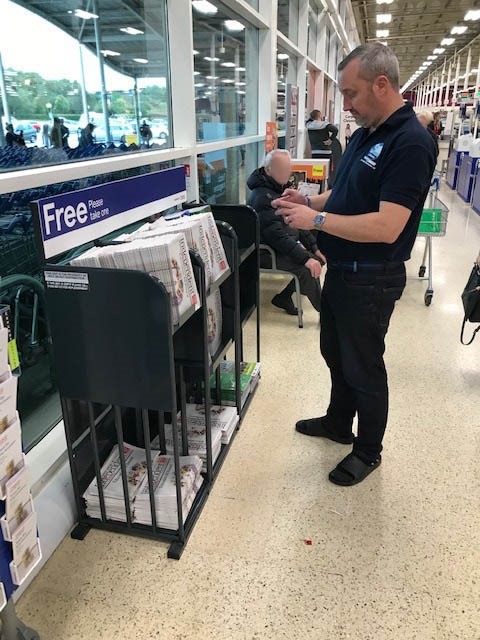 A proof of delivery picture of each title is taken as a record to show the time and date when copies were delivered to comply with ABC standards and offer publishers a visual record of each store in case they have any queries from advertisers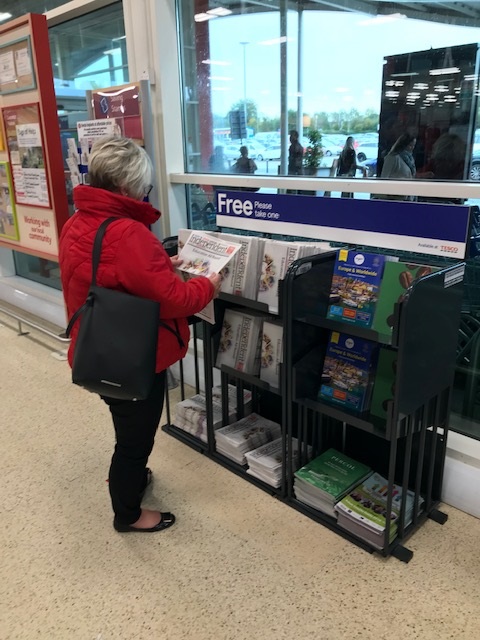 The range of free titles in each store is matched to the prevalent shopper profile so we can offer free publications that will appeal. The store groups share customer / marketing data with SSD that allows us to suggest a list of stores based on a customer brief.
---
---
Self Select Distribution - the UK's leading free supermarket pickup distribution company